Discover our collaboration with Anna Sui, one of the most iconic and instantly recognisable fashion designers in the world. The Kipling x Anna Sui collection brings to life the best of Kipling's classic designs with Anna's bold and vibrant prints so you can Live Your Dream, Live.Light.
 Anna Sui is one of New York's most beloved and accomplished fashion designers, known for creating contemporary and original clothing inspired by her extensive research into vintage styles and cultural arcana. Born in the suburbs of Detroit, Anna Sui's career is a classic American success story.
 Dive into this midnight flower garden print. Printed on 100% polyamide nylon twill, the dark black and blue tones and floral pattern will inspire you to keep on dreaming.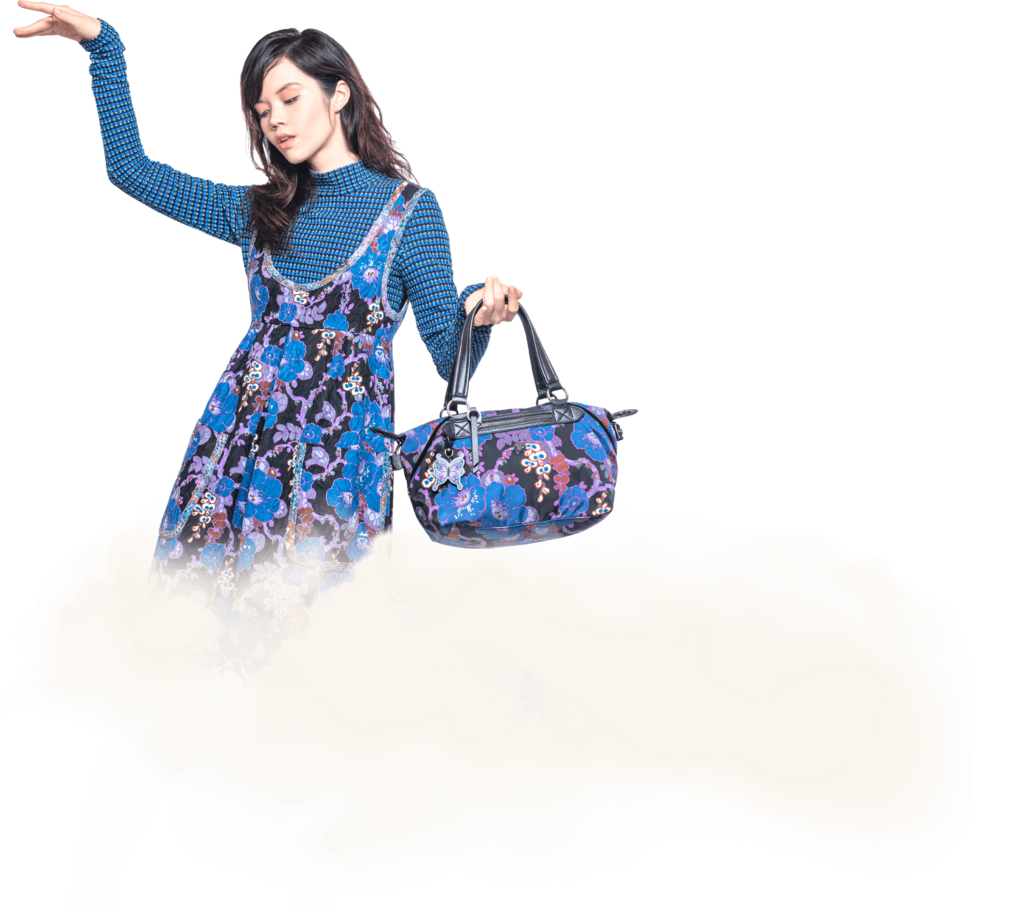 Featuring enchanting purple hues and mystical details, the Harvest Flower Print opens the door to the wildflower garden of your dreams. Printed on 100% polyamide nylon twill, it perfectly blends Anna Sui's magical world with Kipling's Live Light energy.
Printed on 100% polyester in a soft puffed twill, this design features a quilted kaleidoscope of butterflies. Matched with bold pink details on the straps and zip pulls, the Butterfly Quilt is elegant and dreamy.